Employment Law - St. Louis Attorneys
Our Employment Law attorneys work with both employers and employees in the St. Louis region, throughout Missouri and around the country, assisting them with a variety of complex employment related matters. Our employment practice includes drafting and negotiating employee related agreements and incentive compensation plans, dispute resolution involving employee matters in state and federal courts, litigation of federal and state employment statutes and laws regulating the workplace and general consultations and advice regarding employment and workplace issues. Our employment practice is complemented by our practice in the areas of business transactions, securities, taxation, construction law and business litigation.
Our Employment Law practice includes: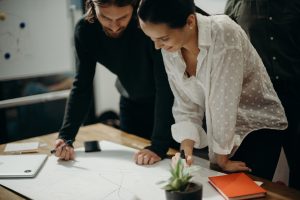 Employment Agreements
Employee Benefits
Severance and Separation Agreements
Confidentiality and Non-Disclosure Agreements
Non-Competition Agreements
Incentive Compensation Plans, including Employee Stock Option Plans, Restricted Stock Plans and Deferred Compensation Plans
Employment Discrimination –State and Federal Agencies
Employment Discrimination-State and Federal Courts
Appellate Proceedings
Employment Related Contracts Litigation-State and Federal Courts
Human Resources Advice and Consultations
Drafting Employment Policies and Procedures
Employment Covenants & Employment Issues
Employment covenants have engendered their own, specialized area of the law that requires attorneys to be up-to-date and focused on details. The firm has represented both plaintiffs and defendants with respect to employment covenants and knows the law concerning trade secrets, customer contacts, and employee solicitation on which covenants rise or fall. In addition, our Employment Lawyers are knowledgeable concerning the various claims that often attend employee covenants, such as civil conspiracy and tortious interference claims and claims based on the Missouri Uniform Trade Secrets Act.
Contact us for a Consultation
Have a legal issue or question? We invite you to contact us today to talk with one of our knowledgeable attorneys. 314-863-1500 or info@bbdlc.com.
Over the last two decades Blitz, Bardgett and Deutsch has earned a respected reputation in the legal community as a top-flight litigation, real estate and business transactional firm based in St. Louis, Missouri, 120 S. Central Ave., 63105, with offices in Jefferson City and Columbia. BBD's team of seasoned attorneys and notable up-and-coming associates are also recognized standouts in matters of Employment Law, Regulatory Work, Tax & Estate Planning and Alternative Dispute Resolution.