Franchising - St. Louis Attorneys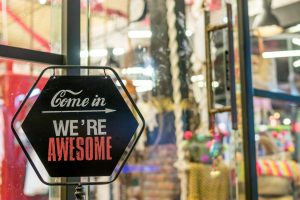 We counsel clients throughout the St. Louis region, Missouri and around the country in connection with selecting franchise or distribution business models to market their products or services; expanding into new markets; and buying and selling a franchise or distributorship. We represent franchisors, franchisees, franchise associations, master franchisees, area developers, manufacturers and distributors in many different industries.
We also counsel clients on alternatives to franchising. We help clients determine if exemptions are available, and, if appropriate, advise them on how to avoid the complex regulatory requirements involved in developing a franchise program. Our team assists clients in formulating a strategic plan to help their businesses, counsels them on how to avoid disputes, and provides advice and litigation services if a dispute arises.  We have represented franchisees in a multitude of franchise systems in negotiating franchise agreements, limited guarantees, area development agreements, leases, financing arrangements and joint ventures.  We have represented franchisees through the entire business cycle culminating in the sale of their franchised stores.
Contact us for a Consultation
Have a legal issue or question? We invite you to contact us today to talk with one of our knowledgeable attorneys. 314-863-1500 or info@bbdlc.com.
Over the last two decades Blitz, Bardgett and Deutsch has earned a respected reputation in the legal community as a top-flight litigation, real estate and business transactional firm based in St. Louis, Missouri, 120 S. Central Ave., 63105, with offices in Jefferson City and Columbia. BBD's team of seasoned attorneys and notable up-and-coming associates are also recognized standouts in matters of Employment Law, Regulatory Work, Tax & Estate Planning and Alternative Dispute Resolution.