General Counsel Services - St. Louis
Business Formation and Strategy
The "choice of entity" decision is one of the most important decisions facing clients that own and operate businesses. Selecting the proper entity to initiate a business enterprise or effect an acquisition or real estate purchase depends on an analysis of various factors. Our General Counsel attorneys have the depth of experience necessary to analyze such factors and advise our clients of the pros and cons associated with the various entities available for such purposes, including partnerships, limited liability partnerships, limited liability companies and corporations.
Business Succession Planning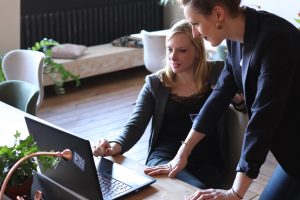 Control and ownership succession is often a difficult problem for families that own private companies. Our attorneys have extensive experience in offering strategies to smooth the transition of ownership and control and thereby insure the continuity of the company for the benefit of all concerned. Shareholder agreements, buy–sell agreements, voting trusts, ESOPs and irrevocable trusts are just some of the techniques our corporate and estate planning groups use to help ensure a smooth succession.
Commercial Agreements
Companies require various commercial agreements to protect their interests and ensure the success of their business — supply agreements, distribution agreements, manufacturing agreements, non-disclosure and non-compete agreements, sales representative agreements, licensing agreements, government contracts, independent contractor agreements, leases, intellectual property licenses and employment agreements, to name just a few. Our attorneys have extensive experience in drafting and negotiating all such agreements for businesses large and small.
Dispute Resolution
We believe that many disputes can be avoided with appropriate planning and legal representation at the front-end of business and other relationships. In the event a legal dispute arises, we counsel our clients on the alternatives available to resolve such disputes promptly and economically. Our corporate attorneys work closely with our clients and litigation team at the outset to attempt to resolve such disputes. The lawyers at our firm have extensive experience in all methods of dispute resolution, including, but not limited to, preliminary negotiations, mediation, arbitration and legal process.
Employment & Non-Competition
Our General Counsel attorneys routinely represent both employers and employees in negotiating, drafting and enforcing employment agreements, deferred compensation arrangements and restrictive covenants such as non-competition and non-solicitation provisions.  We also assist clients in structuring equity compensation structures such as incentive stock option plans, restricted stock plans, non-qualified stock option plans, phantom equity / bonus plans, profit(s) interests, and carried interest arrangements.
Intellectual Property
Our attorneys represent both licensors and licensees in connection with patent, trademark and copyright licensing agreements.  Our licensing experience covers a broad range of industries, including software, gaming, health care, surgical products, mechanical and electrical products, consumer goods, business processes, medical supplies and applied revenue analytics.
International Business
Selling products and services in foreign countries raises multiple issues, including taxation, commercial finance, employment, customs, regulatory issues involving health, safety and product labeling, licensing, intellectual property, contracting and distribution, and repatriation of funds into the United States. Our attorneys assist clients with selecting, coordinating and managing relationships in foreign jurisdictions to offer their products and services for sale and advise clients in developing and executing an effective international business strategy.
Joint Ventures
Our attorneys have significant expertise in planning, structuring, negotiating and documenting all types of complex partnerships, joint ventures and/or other strategic alliances. Our advice and counsel focuses on the tax, accounting, legal and business needs of our clients to help maximize the intended return from the contemplated relationship.
Our extensive experience enables our clients to secure favorable provisions pertaining to the proposed relationship, including assisting the client in determining the amount and type of initial and/or additional capital contributions required; the value of any property and/or services to be contributed; the allocations of profits and losses, together with the timing and manner of distributions of cash flow; the proposed management structure; applicable transfer restrictions; buy-sell provisions; dispute resolution provisions; and dissolution and termination provisions.
Uniform Commercial Code & Secured Transactions
Our attorneys routinely advise lenders and borrowers on complex matters relating to the Uniform Commercial Code and secured transactions, including: sales, leases, negotiable instruments, bank deposits, fund transfers, letters of credit, warehouse receipts, bills of lading, investment securities and secured transactions.
Contact us for a Consultation
Have a legal issue or question? We invite you to contact us today to talk with one of our knowledgeable attorneys. 314-863-1500 or info@bbdlc.com.
Over the last two decades Blitz, Bardgett and Deutsch has earned a respected reputation in the legal community as a top-flight litigation, real estate and business transactional firm based in St. Louis, Missouri, 120 S. Central Ave., 63105, with offices in Jefferson City and Columbia. BBD's team of seasoned attorneys and notable up-and-coming associates are also recognized standouts in matters of Employment Law, Regulatory Work, Tax & Estate Planning and Alternative Dispute Resolution.