Mediation
A mediator (also known as a "neutral") works to effect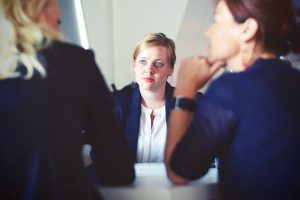 an agreement between the parties in a dispute. This can take place by agreement of the parties prior to or after a lawsuit has been filed or by Order of the court while a lawsuit is pending. With a roster of attorneys that includes a retired trial and appellate judge, Blitz, Bardgett & Deutsch, L.C. has the skills, qualifications and reputation to help these disputes be resolved efficiently, thereby eliminating the need for a potentially costly trial months or even years in the future.
Contact us for a Consultation
Have a legal issue or question? We invite you to contact us today to talk with one of our knowledgeable attorneys. 314-863-1500 or info@bbdlc.com.
Over the last two decades Blitz, Bardgett and Deutsch has earned a respected reputation in the legal community as a top-flight litigation, real estate and business transactional firm based in St. Louis, Missouri, 120 S. Central Ave., 63105, with offices in Jefferson City and Columbia. BBD's team of seasoned attorneys and notable up-and-coming associates are also recognized standouts in matters of Employment Law, Regulatory Work, Tax & Estate Planning and Alternative Dispute Resolution.