Personal Injury & Products Liability
Personal Injury
Serious injuries can occur when someone breaches a duty to act toward others as a reasonable person in similar circumstances would act. We are experienced in litigation involving these injuries and the complex legal issues associated with them. Frequently, insurance issues related to these injuries arise, and we ensure that our client's rights under insurance policies are vigorously protected.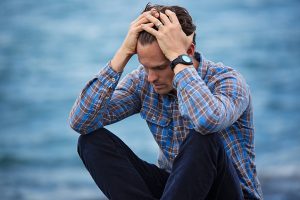 Products Liability
Unreasonably dangerous products released into the stream of commerce—from adulterated to pharmaceuticals to automobiles—can injure consumers. as a result of a design defect, manufacturing defect, or other breaches of the standard of care. Unfortunately, negligence of this type can lead to serious injury or even death. We are experienced in litigation with manufacturers, distributors, retailers, and their insurance providers when a product causes serious injury or death to a client.
Wrongful Death
Our attorneys have successfully handled wrongful death actions. They are intimately familiar with the classes of claimants and defenses set out in Chapter 537 of the Missouri Revised Statutes and with other issues that arise in such litigation.
Contact us for a Consultation
Have a legal issue or question? We invite you to contact us today to talk with one of our knowledgeable attorneys. 314-863-1500 or info@bbdlc.com.
Over the last two decades Blitz, Bardgett and Deutsch has earned a respected reputation in the legal community as a top-flight litigation, real estate and business transactional firm based in St. Louis, Missouri, 120 S. Central Ave., 63105, with offices in Jefferson City and Columbia. BBD's team of seasoned attorneys and notable up-and-coming associates are also recognized standouts in matters of Employment Law, Regulatory Work, Tax & Estate Planning and Alternative Dispute Resolution.