Real Estate Litigation
Condemnation / Easement
Property owners often face governmental or quasi-governmental agencies attempting to take their land for public use through condemnation. If the property owner and government cannot agree on a value, the value will be determined through litigation. Our attorneys have represented landowners to ensure their rights are protected, proper procedures are followed, and that they receive the true value for the taken land. In addition, attorneys at the firm have experience with land use and land access disputes related to property easements.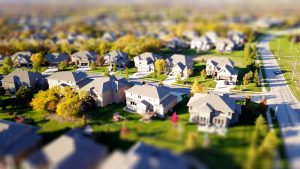 Title Insurance
Our attorneys represent title insurance underwriters, their agents, and their policyholders in claims relating to disputes over title to or other interests in real estate in Missouri and Illinois. Our firm's title insurance practice includes curing title defects, defending insureds in lawsuits filed against them and representing underwriters in direct actions brought against them or by them. We have handled numerous real estate title cases through all stages of litigation, including appeal. Our cases have included Reformation Actions, Quiet Title Actions, Declaratory Judgment Actions, Breach of Contract Claims as they relate to title insurance policies, Vexatious Refusal to Pay claims, Subrogation, Mechanics Liens' claims, claims involving boundary line disputes, and easements, and actions to determine policy coverage and rights under deeds, deeds of trust and other real estate related documents.
Contact us for a Consultation
Have a legal issue or question? We invite you to contact us today to talk with one of our knowledgeable attorneys. 314-863-1500 or info@bbdlc.com.
Over the last two decades Blitz, Bardgett and Deutsch has earned a respected reputation in the legal community as a top-flight litigation, real estate and business transactional firm based in St. Louis, Missouri, 120 S. Central Ave., 63105, with offices in Jefferson City and Columbia. BBD's team of seasoned attorneys and notable up-and-coming associates are also recognized standouts in matters of Employment Law, Regulatory Work, Tax & Estate Planning and Alternative Dispute Resolution.
Practicing Attorneys
Attorneys