As the world continues grappling with the COVID-19 (coronavirus disease) pandemic, you may be left wondering about the legal obligations stemming from cancelled events and business in St. Louis and across the country. As experienced commercial litigation attorneys, our law firm has already been involved in addressing clients' anxious concerns over COVID-19's effect on existing contracts. And rightly so. These are unprecedented times.
While generally speaking, a party is legally required to perform its duties (fulfill its legal obligation) under a contract, many people do not realize that there are available legal remedies that may excuse or delay their obligation.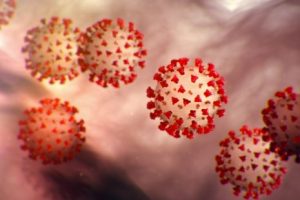 In many instances, a commercial contract will contain what is called a "force majeure" clause, which expressly permits a party to be excused or delayed from fulfilling their obligation under certain circumstances, typically reserved for instances where fulfillment becomes impossible as a result of an event that was not anticipated by the parties or controlled by the parties.
Even where a contract does not contain a "force majeure" clause, Missouri law has adopted the doctrines of impossibility of performance and commercial frustration. Under these doctrines, a party's contractual obligations may be excused or delayed where performance is rendered impossible by an act of God, the law, or by an unforeseen event that destroys the object or purpose of the contract.
As evolving mandatory safeguards against the spread of the coronavirus disease continue to adversely affect many businesses, including being ordered to partially or completely shut down, legal options may be available to business owners to excuse or delay their obligations.
The right to assert these legal remedies can be tricky and is often governed by the provisions of the parties' agreement as well as the extent to which the event, in this case the COVID-19 pandemic, has rendered the party's performance impossible.
Because parties seeking to take advantage of these available legal options must often abide by strict legal and contractual requirements, Blitz, Bardgett & Deutsch, recommends that parties facing difficulty in complying with contractual obligations promptly consult with a civil litigation attorney to carefully review their options.
 Over the last two decades Blitz, Bardgett and Deutsch has earned a respected reputation as a top-tier Litigation, Real Estate and Business Transactional law firm based in St. Louis, Missouri, 120 S. Central Ave., 63105, with offices in Jefferson City and Columbia. Our team of seasoned attorneys and notable up-and-coming associates are also recognized standouts in matters of Employment Law, Regulatory & Government Solutions, Tax & Estate Planning and Alternative Dispute Resolution.