Blitz, Bardgett & Deutsch St. Louis attorney Robert Brandt convinced federal investigators that their client was not in violation of wage and hour laws, saving them hundreds of thousands of dollars.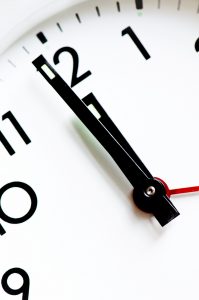 The U.S. Department of Labor audited a growing company with a nationwide network of salespeople and service technicians who were paid primarily by commission. The DOL believed that our client unlawfully failed to pay its employees overtime and demanded hundreds of thousands of dollars in back pay and penalties be paid to the employees.
Rob and Jason intervened on behalf of the client, analyzed its unique compensation system, and determined that it qualified for an exemption for highly-paid commission-based employees. After two meetings with the investigator, the DOL dropped its audit into our client and revoked the demand for back pay and penalties.
If your business is under investigation by state or federal authorities for pay practices, contact the employment law attorneys at Blitz, Bardgett & Deutsch to advise you.
314-863-1500. info@bbdlc.com
Over the last two decades Blitz, Bardgett and Deutsch has earned a respected reputation as a top-flight litigation, real estate and business transactional law firm based in St. Louis, Missouri, with offices in Jefferson City and Columbia. BB&D's team of seasoned attorneys and notable up-and-coming associates are also recognized standouts in matters of Employment Law, Regulatory Work, Tax & Estate Planning and Alternative Dispute Resolution. Contact us today if you have a legal issue you would like to discuss.