St. Louis Land Use & Zoning Attorneys
Our Land Use & Zoning attorneys are respected throughout the region, representing clients before city councils,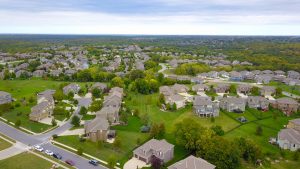 boards of adjustment, planning and zoning commissions and other state and local governing bodies on a wide variety of land use and zoning issues. Our attorneys advise clients on variances, special use permits, re-zoning and code compliance.
Contact us today for a consultation. 314-863-1500. info@bbdlc.com.
Over the last two decades Blitz, Bardgett and Deutsch has earned a respected reputation in the legal community as a top-flight litigation, real estate and business transactional firm based in St. Louis, Missouri, with offices in Jefferson City and Columbia. BBD's team of seasoned attorneys and notable up-and-coming associates are also recognized standouts in matters of Employment Law, Regulatory Work, Tax & Estate Planning and Alternative Dispute Resolution.