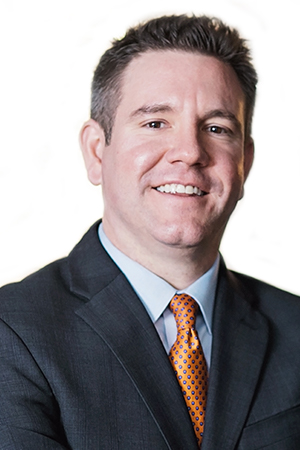 Christopher R. Pieper
Managing Member – Columbia
Chris Pieper is a trusted advisor and counsel, skilled in developing and executing effective strategies for highly complex legal, policy, and public relations challenges and opportunities.
As a member of the firm, Chris's broad and diverse practice involves:
Before returning to private practice, Chris served at the highest levels of state government, including directing the Missouri Department of Economic Development and as Chief of Staff to the Missouri Governor.
Chris began his legal career at a large St. Louis law firm before being recruited to the incoming administration of Missouri Governor Jay Nixon, where he served in various roles, including Legislative Director for the Missouri Department of Revenue, Special Assistant Attorney General, Deputy General Counsel for the Missouri Department of Natural Resources, and Trustee for the Petroleum Storage Tank Insurance Fund (PSTIF), one of the largest insurers of storage tank liability in the country.
In 2010, Chris was appointed General Counsel and later to act as Director of the Missouri Department of Economic Development, a cabinet agency with more than 900 employees and overall budget and programs of more than $1 billion.
Chris served as a member of the Missouri Development Finance Board (MDFB), the Missouri Technology Corporation (MTC), the Missouri Workforce Investment Board, the Missouri Partnership, and the Hawthorn Foundation. As General Counsel, Chris provided strategic advising and legal counsel, directed all outside litigation, and represented the department before the Administrative Hearing Commission. Chris developed and drafted legislation such as the Missouri Manufacturing Jobs Act, Missouri Works, and the Aerospace Industry Jobs Act.
During his time with DED, Chris gained unique expertise in federal, state and local economic development programs, including Historic Tax Credits, Low Income Housing Tax Credits, Brownfield Tax Credits, Missouri Works BUILD, Missouri Development Finance Board (MDFB) Contribution Tax Credits, State Tax Increment Financing (TIF), Private Activity Bonds, Community Development Block Grants (CDBG), Neighborhood Assistance Program (NAP), Tax Increment Financing (TIF), Chapter 100, Chapter 353, Community Improvement Districts (CIDs), Transportation Development Districts (TDDs), Neighborhood Improvement Districts (NIDs), among others.
Following his service as DED director, Chris was appointed Senior Policy Advisor and ultimately Chief of Staff to the Missouri Governor, engaging in all aspects of State government—a budget of more than $27 billion and more than 44,000 employees. In these roles, Chris drove passage of legislation enabling a $500 million bond issuance; coordinated the administration's successful efforts to secure the new headquarters of the National Geospatial Intelligence Agency and spearheaded administration efforts in key economic development initiatives such as City Arch River, CORTEX, and the $4.4 billion redevelopment of the former Bannister Mall in Kansas City into a global headquarters.
Chris graduated with dual degrees, magna cum laude, from the University of Missouri-Columbia, and worked as a news reporter and editor for Pulitzer Publishing before attending law school. He graduated cum laude from the University of Missouri School of Law and was a member of the Order of the Coif and Lead Articles Editor for the Missouri Law Review.
Chris served as law clerk for the Hon. Ronnie L. White, Chief Justice of the Missouri Supreme Court, now U.S. District Judge for the Eastern District of Missouri, and as law clerk to the Hon. John R. Gibson, Senior Circuit Judge for the U.S. Court of Appeals for the 8th Circuit.
Chris is a member of the Boone County Bar Association, the Cole County Bar Association, the Elwood Thomas Inns of Court, and the Missouri Arts Council.
Honors
2024 Best Lawyers in America
2012 Up & Coming Attorney, Missouri Lawyers Weekly
Guy Thompson S. Award for Best Casenote
James S. Rollins Award
West Publishing Award for Excellence in Legal Scholarship
Sidney Faber Award in Criminal Law
Joe E. Covington Award in Legislation
John D. Lawson Award in Contracts
Academic Excellence Awards for the Highest Performance in Advocacy & Government Agencies, Business Organizations, Conflict Theory, Contracts I & II, Criminal Law, Environmental Law, Federal Civil Rights, Food & Drug Law, Government Information & Privacy, Land Use, Legislation, Local Government Law, Public Policy Dispute Resolution, and Torts

Publications
Note, Military Discipline and Criminal Justice: Prior Military Convictions as Predicate Felonies under Missouri's Recidivism Statutes, 70 Mo L. Rev. 219 (2005).

Note, No Harm, No Rule: The Muddy Waters of Agency Policy Statements and Judicial Review under the Missouri Administrative Procedure Act, 69 Mo. L. Rev. 731 (2004).
---
Education
J.D., cum laude, University of Missouri School of Law, 2005
B.A./B.A., magna cum laude, University of Missouri, 1999
Admissions
Missouri
Illinois
United States District Court Western District of Missouri
---